PHP 7.4 has reached its end-of-life and so WordPress hosting providers are beginning to force PHP 8.0 upgrades. The deadline depends on your hosting provider.
We take care of our clients at Kinsta. They're sending out emails with subject lines like, "PHP 7.4 support is ending, don't forget to update your sites" which included gradual deadlines.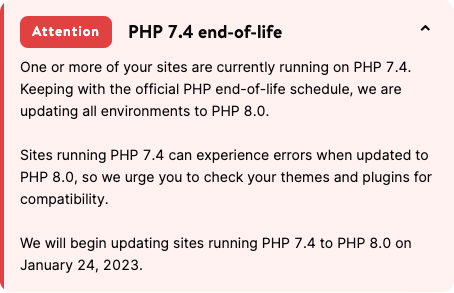 As we began updating PHP for our clients, we saw most compatibility issues break sites with outdated WordPress plugins or abandoned themes. If you find yourself in that boat, come on over!
Free PHP 8 Upgrade and Compatibility Fixes